Aaaaand it's time again for another State of SFF.
There are more adaptation news, some updates about awards, a surprise book by Brandon Sanderson and Mary Robinette Kowal, and of course new releases to look forward to.
Quickie News
The inaugural IGNYTE Awards are being announced on the weekend of the convention, that is October 17th-18th. Mark your calendars!


line

Also, the World Fantasy Awards will be announced at the World Fantasy Convention which runs from October 29th through November 1st. I have read three out of the five nominees for Best Novel and can tell you it's a super exciting ballot!


line

The winners of the Dragon Awards have been announced and the award for Best SF Novel and Best Fantasy novel respectively went to John Scalzi for The Last Emperox and Erin Morgenstern for The Starless Sea. The Best Horror Novel award went to T. Kingfisher for The Twisted Ones. Find the other winners behind the link.


line

The Arthur C. Clarke Award went to Namwali Serpell for her novel The Old Drift. It sounds really good and the book beat a tough competetion, so I'll definitely check it out.


line

Author Terry Goodkind (1948-2020), most well known for his long-running Sword of Truth series, passed away in late September.  I still haven't read any of his books although Wizard's First Rule has been on my shelves for ages.
The Mandalorian Season 2
I don't know about you but I could definitely use some more Baby Yoda in my life. Thankfully, the second season of The Mandalorian is coming very soon.
It will be available on Disney+ on October 30th and, from what I've found on the interwebz, this season will be all about the search for "the Child's" homeworld. I honestly don't care, as long as there's Baby Yoda, great music and costumes, and those lovely little emotional moments that made season 1 such a feel-good show. This is the way!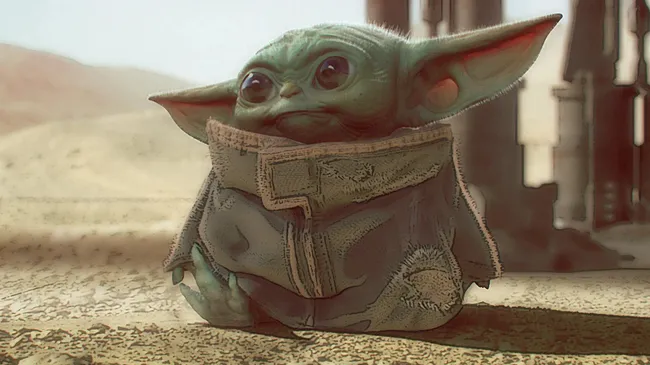 Adaptation News
The Test, a science fiction novella by Sylvain Neuvel will be adapted into a movie, starring John Boyega. It is the story of an immigrant taking a citizenship test and, from what I've heard, there will be some sort of twist at the end. Comparisons with Black Mirror come up a lot as well.
I haven't read this Booktube SFF Award finalist yet, mostly because I've heard mixed things. Negative reviews come especially from reviewers who are immigrants themselves or who have taken a citizenship test. I may still pick up the book but I'll definitely keep those reviewers' opinions in the back of my mind.
SURPRISE BOOK FROM BRANDON SANDERSON AND MARY ROBINETTE KOWAL
Brandon Sanderson may just be the hardest working author in SFF. This guy juggles projects like none other, writing multiple series for various audiences, and somehow managing to publish at least one book a year. Even more impressive, therefore, that he teamed up with Mary Robinette Kowal (winner of the Hugo Award for the amazing The Calculating Stars) and produced an audio original science fiction story called The Original.
I will definitely get myself a copy and report backt to you but one entire Audible credit for a 3.5 hour audiobook seems a bit steep. So I'll wait until this is more reasonably priced, especially since we're talking about Sanderson here and I'm fully expecting this to turn into a series at some point.
Exciting October Publications
T. KINGFISHER – THE HOLLOW PLACES
I'm not a big horror reader, but I do love everything T. Kingfisher (Ursula Vernon) writes. Her horror novel The Twisted Ones (here's my review) made me scared of my own apartment (well, the shadows moving in it… I swear they moved by themselves!), and that's what all the best horror novels should do. This follow-up is high on my to-read list.
Pray they are hungry.

Kara finds the words in the mysterious bunker that she's discovered behind a hole in the wall of her uncle's house. Freshly divorced and living back at home, Kara now becomes obsessed with these cryptic words and starts exploring this peculiar area—only to discover that it holds portals to countless alternate realities. But these places are haunted by creatures that seem to hear thoughts…and the more one fears them, the stronger they become.

With her distinctive "delightfully fresh and subversive" (SF Bluestocking) prose and the strange, sinister wonder found in Guillermo del Toro's Pan's Labyrinth, The Hollow Places is another compelling and white-knuckled horror novel that you won't be able to put down.
---
V. E. Schwab – THE INVISIBLE LIFE OF ADDIE LARUE
I had this on last month's expected publications but as it's 2020 and nothing is certain, it got pushed back. I'm still hesitant about this book but that doesn't mean I can't look forward to it with all you Schwab fans. 🙂
A Life No One Will Remember. A Story You Will Never Forget.

France, 1714: in a moment of desperation, a young woman makes a Faustian bargain to live forever and is cursed to be forgotten by everyone she meets.
Thus begins the extraordinary life of Addie LaRue, and a dazzling adventure that will play out across centuries and continents, across history and art, as a young woman learns how far she will go to leave her mark on the world.
But everything changes when, after nearly 300 years, Addie stumbles across a young man in a hidden bookstore and he remembers her name.
---
REBECCA ROANHORSE – BLACK SUN
I liked Rebecca Roanhorse's Urban Fantasy debut novel well enough, although I didn't think it was all that original (my review). BUT! She brings something new to the SFF table in that she writes fantasy inspired by Native myths and culture and I'm here for that. Plus, look at this cover! How could we resist?
A god will return
When the earth and sky converge
Under the black sun

In the holy city of Tova, the winter solstice is usually a time for celebration and renewal, but this year it coincides with a solar eclipse, a rare celestial event proscribed by the Sun Priest as an unbalancing of the world.

Meanwhile, a ship launches from a distant city bound for Tova and set to arrive on the solstice. The captain of the ship, Xiala, is a disgraced Teek whose song can calm the waters around her as easily as it can warp a man's mind. Her ship carries one passenger. Described as harmless, the passenger, Serapio, is a young man, blind, scarred, and cloaked in destiny. As Xiala well knows, when a man is described as harmless, he usually ends up being a villain.

Crafted with unforgettable characters, Rebecca Roanhorse has created an epic adventure exploring the decadence of power amidst the weight of history and the struggle of individuals swimming against the confines of society and their broken pasts in the most original series debut of the decade
---
ALIX E. HARROW – THE ONCE AND FUTURE WITCHES
Suffragist witches. Do you need more? Okay, fine. It's Alix E. Harrow who completely captured my heart with her Hugo-winning short story and made quite an impact with last year's The Ten Thousand Doors of January (my review).  I don't even care that January didn't work for me so well, I will read whatever Harrow writes because she is one hell of a talent!
In 1893, there's no such thing as witches. There used to be, in the wild, dark days before the burnings began, but now witching is nothing but tidy charms and nursery rhymes. If the modern woman wants any measure of power, she must find it at the ballot box.

But when the Eastwood sisters–James Juniper, Agnes Amaranth, and Beatrice Belladonna–join the suffragists of New Salem, they begin to pursue the forgotten words and ways that might turn the women's movement into the witch's movement. Stalked by shadows and sickness, hunted by forces who will not suffer a witch to vote-and perhaps not even to live-the sisters will need to delve into the oldest magics, draw new alliances, and heal the bond between them if they want to survive.

There's no such thing as witches. But there will be.
---
C. L. POLK – THE MIDNIGHT BARGAIN
It's the author of the Kingston Cycle, everyone! I only read the first book so far (my review) but it was so charming that I'm definitely picking up Polk's newest novel.
Beatrice Clayborn is a sorceress who practices magic in secret, terrified of the day she will be locked into a marital collar that will cut off her powers to protect her unborn children. She dreams of becoming a full-fledged Magus and pursuing magic as her calling as men do, but her family has staked everything to equip her for Bargaining Season, when young men and women of means descend upon the city to negotiate the best marriages. The Clayborns are in severe debt, and only she can save them, by securing an advantageous match before their creditors come calling.

In a stroke of luck, Beatrice finds a grimoire that contains the key to becoming a Magus, but before she can purchase it, a rival sorceress swindles the book right out of her hands. Beatrice summons a spirit to help her get it back, but her new ally exacts a price: Beatrice's first kiss . . . with her adversary's brother, the handsome, compassionate, and fabulously wealthy Ianthe Lavan.

The more Beatrice is entangled with the Lavan siblings, the harder her decision becomes: If she casts the spell to become a Magus, she will devastate her family and lose the only man to ever see her for who she is; but if she marries—even for love—she will sacrifice her magic, her identity, and her dreams. But how can she choose just one, knowing she will forever regret the path not taken?
---
YOON HA LEE – PHOENIX EXTRAVAGANT
Yoon Ha Lee does amazing things with science fiction. His Machineries of Empire trilogy kept blowing my mind over and over again (my review) and I don't even really care what his next book is about. Look at that dragon on the cover, read that tagline, and tell me you don't need this book!
Dragons. Art. Revolution.

Gyen Jebi isn't a fighter or a subversive. They just want to paint.

One day they're jobless and desperate; the next, Jebi finds themself recruited by the Ministry of Armor to paint the mystical sigils that animate the occupying government's automaton soldiers.

But when Jebi discovers the depths of the Razanei government's horrifying crimes—and the awful source of the magical pigments they use—they find they can no longer stay out of politics.

What they can do is steal Arazi, the ministry's mighty dragon automaton, and find a way to fight…
---
SARAH TOLMIE – THE FOURTH ISLAND
illustrated by Rovina Cai
This is my only anticipated publication where I don't know the author but it sounds too good to miss. Secret islands that can only be accessed in moments of despair? Okay, I'm in. The book also seems like it has lyrical writing, and I'm always a fan of illustrations. So… no idea if it's any good, but I'm looking forward to finding out.
Dark, mournful, and beautiful, Sarah Tolmie's The Fourth Island is a moving and unforgettable story of life and death on the hidden Irish island of Inis Caillte.

Huddled in the sea off the coast of Ireland is a fourth Aran Island, a secret island peopled by the lost, findable only in moments of despair. Whether drowned at sea, trampled by the counter-reformation, or exiled for clinging to the dead, no outsiders reach the island without giving in to dark emotion.

Time and again, The Fourth Island weaves a hypnotic pattern with its prose, presaging doom before walking back through the sweet and sour moments of lives not yet lost. It beautifully melds the certainty of loss with the joys of living, drawing readers under like the tide.
---
ASHLEY POSTON – AMONG THE BEASTS AND BRIARS
I've only read Poston's contemporary romance novel Geekerella but it was such delightful fun that I've been wanting to pick up her other books ever since. This appears to be her first secondary world fantasy novel and the fairy tale vibes are strong.
Cerys is safe in the kingdom of Aloriya.

Here there are no droughts, disease, or famine, and peace is everlasting. It has been this way for hundreds of years, since the first king made a bargain with the Lady who ruled the forest that borders the kingdom. But as Aloriya prospered, the woods grew dark, cursed, and forbidden. Cerys knows this all too well: when she was young, she barely escaped as the woods killed her friends and her mother. Now Cerys carries a small bit of the curse—the magic—in her blood, a reminder of the day she lost everything. The most danger she faces now, as a gardener's daughter, is the annoying fox who stalks the royal gardens and won't leave her alone.

As a new queen is crowned, however, things long hidden in the woods descend on the kingdom itself. Cerys is forced on the run, her only companions the small fox from the garden, a strange and powerful bear, and the magic in her veins. It's up to her to find the legendary Lady of the Wilds and beg for a way to save her home. But the road is darker and more dangerous than she knows, and as secrets from the past are uncovered amid the teeth and roots of the forest, it's going to take everything she has just to survive.
---
News from the blog
I thought I'd take this opportunity to add a sort of monthly wrap-up to my blog. I'm not a huge fan of proper wrap-up posts, especially if I've written a full review for all the books anyway. But a quick overview doesn't hurt, right?
What I read in September:
Jessica Townsend – Wundersmith
cute – fun – friendship – magic
Mishell Baker – Impostor Syndrome
complicated characters – diversity front and center – heists in Fairyland
Jordan Ifueko – Raybearer
found family – plot twists – complex relationships – POC cast
Silvia Moreno-Garcia – Mexican Gothic
creepy – atmospheric – character growth – dark secrets
Octavia E. Butler – Kindred
slavery – multi-layered characters – moral questions – perseverance
Micaiah Johnson – The Space Between Worlds
questions of identity – many twists – Mad Max: Fury Road vibes – LGBTQIA+
Maria Dahvana Headly – Beowulf: A New Translation
very readable – big tough men slaying "monsters" – rhymes occasionally
September was such a good reading month. I only read seriously good books, ranging from 4- to 5-star ratings on Ye Olde Goodreads.
Currently reading:
Evan Winter – The Rage of Dragons (okay but not worth the hype so far)
Martha Wells – Network Effect (Murderbot is the BEST)
This brings us to the end of this month's State of SFF. For November, there won't be many anticipated publications, but among the ones we get, there are some reaaaaally big ones.
I'll be using October to pick up a few spooky reads. Maybe I'll finally tackle Dracula… I have a 2020 witchy release on my TBR, as well as a Middle Grade horror novel by Katherine Arden that may make it into my reading queue during the next few weeks. I'll let you know next time.
Until then: Stay safe, stay kind, and keep reading. 🙂