This Star Wars anthology retells the events of The Empire Strikes Back from different points of view. That much is clear from the title and – if you've read it – its predecessor, but for me this was a first foray into the world of Star Wars anthologies. I had read a few novelizations many, many years ago but other than that, I just re-watched the original trilogy a lot. To get stories from minor, sometimes VERY minor side-characters is such a cool idea that I couldn't resist. The result was mixed but the positives outweigh the negatives.
FROM A CERTAIN POINT OF VIEW: THE EMPIRE STRIKES BACK
by various authors
Published: Del Rey, 2020
eBook: 561 pages
Series: Star Wars: From a Certain Point of View #2
My rating: 6/10
Opening line: A long time ago in a galaxy far, far away….
From a Certain Point of View strikes back! Celebrate the legacy of the groundbreaking Star Wars sequel with this exciting reimagining of the timeless film.
On May 21, 1980, Star Wars became a true saga with the release of The Empire Strikes Back. In honor of the fortieth anniversary, forty storytellers recreate an iconic scene from The Empire Strikes Back, through the eyes of a supporting character, from heroes and villains to droids and creatures. From a Certain Point of View features contributions by bestselling authors and trendsetting artists.
This is quite a big book and no way am I going to tell you about each single story and how I liked it. As with any collection of short stories, especially ones by different authors, I liked some, loved others, disliked a few and felt meh about a handful. I'd say that's a pretty normal reaction to a piece of writing that is made up of 40 different people's ideas and styles. Nobody is going to like everything, but then again, there will be something for everybody.
I admit I picked this up primarily because I wanted to read Cat Valente's story about the exogorth (that worm thingy in the asteroid field) called "This Is No Cave". I had heard wonderful things about it and those early reviews weren't wrong. It is astonishing that Valente manged to make me feel for this creature that gets a full 5 seconds of screentime and whose backstory never really crossed my mind. But she gives Sy-O a backstory and it totally worked. I watched Empire again just yesterday – I knew so many side stories now, after all, and wanted to see if I recognized all the characters from this book (I didn't) – and I felt a bit of a twinge when Sy-O appeared because now I had seen that part of the story from their perspective. And things aren't as simple as they may seem.
But, and this is as surprising to me as it is to you, the Valente story was not my favorite in this anthology. In fact, three stories tied for my first place and they are all pretty different.
Django Wexler wrote "Amara Kel's Rules for TIE Pilot Survival (Probably)" which delivers exactly what the title promises but with layers! Amara Kel is an Imperial pilot who knows how to stay alive. So far, at least. She lets us know her rules for survival not just by making a list but by telling us stories for each bullet point, stories that paint a picture of her life, her hopes and dreams, the woman she loves, and, almost as a side note, the events of Empire that happen to be going on at the same time. I loved everything about this story. The voice is lighthearted and funny, the protagonist is super easy to like, despite working for the Empire, and the story has a well-rounded ending. It got 4.75/5 stars from me.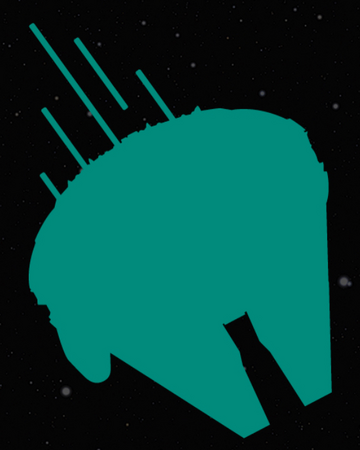 Just like this next story, although for different reasons. "Faith In An Old Friend" by Brittany N. Williams is told from L3-37's perspective, a droid-turned-part-of-the-Millennium-Falcon and for that alone, it feels more like a real part of Star Wars history, rather than just an aside to Empire. I had to look L3 up to remember exactly who she was but it honestly doesn't make much difference whether you remember her or not. This story witnesses a few key events from Empire and while it was fun to watch Leia's heartrate increase when Han is around, all while she pretends to dislike him, the heart of this tale was all about L3. Her history, especially with Lando, her consciousness, and her alliance with the rest of the Falcon's droid brains. This story really touched me and it did a fantastic job of tying in movie scenes and quotes. Another 4.75/5 stars.
Lastly, "The Whills Strike Back", the very last story in this anthology, ended up as my third favorite. It's about the opening scrawl and that's really all I want to say. It was hilarious and self-aware and made watching the movie again all the more fun.
So these three were my absolute favorites, but there were many more stories that I liked a lot. My overall problem with many stories in this anthology was that they were rather unimaginative. However, in the hands of a great writer, even a not-very-original story can be impressive. I'm thinking of Seth Dickinson's "The Final Order", a story which doesn't exactly hold any surprises in store but which completely blew me away with its writing. I seriously have to read The Traitor Baru Cormorant soon if this is what Dickinson always writes like.
Charles Yu's "Kendal" similarly impressed me, as did "Against All Odds" by R. F. Kuang. That wasn't a surprise because Kuang is amazing but it's still worth mentioning.
"A Good Kiss" by C. B. Lee was one of the few stories that stood well on its own. It's about Chase Wilsorr, a human on Hoth who runs errands and feels like a loser because he's not as heroic as, say, Luke Skywalker. He also has a crush on another man. Lee tells a full story here that happens during the evacuation of the Rebel Base at Hoth and while I didn't think the writing was overwhelming, I loved how fun and altogether nice this story was.
I don't want to focus very much on the stories that didn't work for me. But I was a bit surprised to find some authors I knew among my least favorites as well as others that I hadn't read yet but had been looking forward to. Mark Oshiro's story wasn't for me but I'll probably still try one of their novels. Mackenzi Lee has written The Gentlemen's Guide to Vice and Virtue which I found entertaining enough. Her short story for Star Wars left me cold and unimpressed.
Generally speaking, I enjoyed this anthology. Reading a story or two before bed was quite nice, even though some stories were better than others and even though at one point, I felt like we'd never get off Hoth. The stories are arranged in chronological order to fit the events of the movie. But given the amount (or lack) of side characters in any given scene, there are about a billion stories set on Hoth, hundreds on Imperial ships and in Cloud City, and a mere few set in different places. I understand why that is but I think that with a little creativity, more could have been done. I mean, there is a story here from the point of view of the cave on Dagobah! And remember Sy-O, the exogorth? Or the Millennium Falcon's droid brains? Oh well, you can't have everything I guess.
So would I recommend this book? Sure, if you like Star Wars. With most of the stories, I had no idea who exactly I was reading about but whether I ended up liking a story or not, it put me in a mood to watch the old movies again. I discovered some new authors that I'd like to read more of, and I enjoyed having a book to read in small increments. So unless you hate Star Wars, you can't go wrong picking this up.
MY RATING: 6/10 – Good