There are only a few days of 2021 left so it's the perfect time for making lists and pre-ordering and generally looking forward to all the books to come out next year, right?
This will be a very long post. In order to keep it a bit more organized, I've grouped these upcoming books into categories. There's still a LOT of books on this list and those are only the ones that we know at this time will be published in 2022. More will be announced for sure once 2022 has arrived. Let us all take a moment of silence in mourning for our collective wallets.
The categories of my list are:
Debut Novels (Adult and Young Adult)
Sequels (Adult and Young Adult)
New books by established authors (Adult, Young Adult, and Middle Grade)
I'll post the cover and synospsis for each book (unless it hasn't been revealed yet) and if I have something to say about a release my thoughts will be posted on blue background . So, let's get into it. Prepare your lists, get your Goodreads account ready, and off we go:
---
SARA A. MUELLER – THE BONE ORCHARD (March 2022)
Charm is a witch, and she is alone. The last of a line of conquered necromantic workers, now confined within the yard of regrown bone trees at Orchard House, and the secrets of their marrow.
Charm is a prisoner, and a survivor. Charm tends the trees and their clattering fruit for the sake of her children, painstakingly grown and regrown with its fruit: Shame, Justice, Desire, Pride, and Pain.
Charm is a whore, and a madam. The wealthy and powerful of Borenguard come to her house to buy time with the girls who aren't real.
Except on Tuesdays, which is when the Emperor himself lays claim to his mistress, Charm herself.
But now–Charm is also the only person who can keep an empire together, as the Emperor summons her to his deathbed, and charges her with choosing which of his awful, faithless sons will carry on the empire—by discovering which one is responsible for his own murder.
If she does this last thing, she will finally have what has been denied her since the fall of Inshil — her freedom. But she will also be betraying the ghosts past and present that live on within her heart.
Charm must choose. Her dead Emperor's will or the whispers of her own ghosts. Justice for the empire or her own revenge.
---
GRACE D. LI – PORTRAIT OF A THIEF (April 2022)
I don't know why but I feel like this is going to be one very hyped book. I haven't actually seen that much on the internet but it just feels right. We'll see if my instinct is correct and if we'll see a lot more buzz about this closer to publication but I am excited either way. I'm even tempted to make a five-star-prediction…
History is told by the conquerors. Across the Western world, museums display the spoils of war, of conquest, of colonialism: priceless pieces of art looted from other countries, kept even now.
Will Chen plans to steal them back.
A senior at Harvard, Will fits comfortably in his carefully curated roles: a perfect student, an art history major and sometimes artist, the eldest son that has always been his parents' American Dream. But when a shadowy Chinese corporation reaches out with an impossible—and illegal—job offer, Will finds himself something else as well: the leader of a heist to steal back five priceless Chinese sculptures, looted from Beijing centuries ago.
His crew is every heist archetype one can imagine—or at least, the closest he can get. A conman: Irene Chen, Will's sister and a public policy major at Duke, who can talk her way out of anything. A thief: Daniel Liang, a premed student with steady hands just as capable of lockpicking as suturing. A getaway driver: Lily Wu, an engineering student who races cars in her free time. A hacker: Alex Huang, an MIT dropout turned Silicon Valley software engineer. Each member of his crew has their own complicated relationship with China and the identity they've cultivated as Chinese Americans, but when Will asks, none of them can turn him down.
Because if they succeed? They earn fifty million dollars—and a chance to make history. But if they fail, it will mean not just the loss of everything they've dreamed for themselves but yet another thwarted attempt to take back what colonialism has stolen.
---
MARY MCMYNE – THE BOOK OF GOTHEL (July 2022)
Everyone knows the story of Rapunzel in the tower, but do you know the story of the witch who put her there? Told from her own perspective, The Book of Gothel is a lush, historical retelling filled with dark magic, crumbling towers, mysterious woods, and evil princes. This is the truth they never wanted you to know, as only a witch might tell it.

Haelewise has always lived under the shadow of her mother, Hedda—a woman who will do anything to keep her daughter protected. For with her strange black eyes and even stranger fainting spells, Haelewise is shunned by her village, and her only solace lies in the stories her mother tells of child-stealing witches, of princes in wolf-skins, of an ancient tower cloaked in mist, where women will find shelter if they are brave enough to seek it.

Then, Hedda dies, and Haelewise is left unmoored. With nothing left for her in her village, she sets out to find the legendary tower her mother used to speak of—a place called Gothel, where Haelewise meets a wise woman willing to take her under her wing.

But Haelewise is not the only woman to seek refuge at Gothel. It's also a haven for a girl named Rika, who carries with her a secret the Church strives to keep hidden. A secret that unlocks a shadow world of ancient spells and murderous nobles behind the world Haelewise has always known…
---
FRANCES WREN – EARTFHLOWN
When Ethan saves the life of a Firestarter, it's nothing unusual. He's one of only three Healers in the hospital — and that gunshot wound isn't going to regenerate itself.

But his patient turns out to be Corinna Arden, heiress to a pharmaceutical empire controlling Britain's water supply. Her twin, Javier, is a man who (a) starts sending Ethan flowers at work, (b) seems terrified of a secret, and (c) has the cheekbones and earnestness to make up for both.

Ethan indulges in what he thinks will be a brief and harmless romance but quickly finds himself knee-deep in a conspiracy involving murder, a drug cartel, and a bid for the multi-trillion-pound reconstruction tender: Project Earthflown.

Meanwhile, Oliver is a journalist preoccupied with a dead body he found on the end of a too-convenient tip. Oliver would also like to know what Javier Arden is doing on his couch.

Earthflown is a character-driven speculative novel exploring the water crisis, hyper-privatisation and love. Set in a London that has long abandoned the earth to the rising sea, the story takes a science-based approach to conventional fantasy archetypes, where futuristic medicine meets a bit of magic.
---
J. M. MIRO – ORDINARY MONSTERS
England, 1882. In Victorian London, two children with mysterious powers are hunted by a figure of darkness—a man made of smoke.

Sixteen-year-old Charlie Ovid, despite a brutal childhood in Mississippi, doesn't have a scar on him. His body heals itself, whether he wants it to or not. Marlowe, a foundling from a railway freight car, shines with a strange bluish light. He can melt or mend flesh. When a jaded female detective is recruited to escort them to safety, all three begin a journey into the nature of difference, and belonging, and the shadowy edges of the monstrous.

What follows is a story of wonder and betrayal, from the gaslit streets of London, and the wooden theatres of Meiji-era Tokyo, to an eerie estate outside Edinburgh where other children with gifts – the Talents – have been gathered. There, the world of the dead and the world of the living threaten to collide. And as secrets within the Institute unfurl, Marlowe, Charlie and the rest of the Talents will discover the truth about their abilities, and the nature of what is stalking them: that the worst monsters sometimes come bearing the sweetest gifts.

Riveting in its scope, exquisitely written, Ordinary Monsters presents a catastrophic vision of the Victorian world—and of the gifted, broken children who must save it.
---
SARAA EL-ARIFI – THE FINAL STRIFE
In the first book of a visionary African and Arabian-inspired adult fantasy trilogy, three women band together against a cruel Empire that divides people by blood.
Red is the blood of the elite, of magic, of control.
Blue is the blood of the poor, of workers, of the resistance.
Clear is the blood of the servants, of the crushed, of the invisible.
Sylah dreams of days growing up in the resistance, being told she would spark a revolution that would free the Empire from the red-blooded ruling classes' tyranny. That spark was extinguished the day she watched her family murdered before her eyes.
Anoor has been told she's nothing, no one, a disappointment by the only person who matters: her mother, the most powerful ruler in the Empire. But dust always rises in a storm.
Hassa moves through the world unseen by upper classes, so she knows what it means to be invisible. But invisibility has its uses: It can hide the most dangerous of secrets, secrets that can reignite a revolution.
As the Empire begins a set of trials of combat and skill designed to find its new leaders, the stage is set for blood to flow, power to shift, and cities to burn.
---
AKSHAYA RAMAN – THE IVORY KEY (January 2022)
Magic, a prized resource, is the only thing between peace and war. When magic runs out, four estranged royal siblings must find a new source before their country is swallowed by invading forces. The first in an Indian-inspired duology.
Vira is desperate to get out of her mother's shadow and establish her legacy as a revered queen of Ashoka. But with the country's only quarry running out of magic–a precious resource that has kept Ashoka safe from conflict–she can barely protect her citizens from the looming threat of war. And if her enemies discover this, they'll stop at nothing to seize the last of the magic.
Vira's only hope is to find a mysterious object of legend: the Ivory Key, rumored to unlock a new source of magic. But in order to infiltrate enemy territory and retrieve it, she must reunite with her siblings, torn apart by the different paths their lives have taken. Each of them has something to gain from finding the Ivory Key–and even more to lose if they fail. Ronak plans to sell it to the highest bidder in exchange for escape from his impending political marriage. Kaleb, falsely accused of assassinating the former maharani needs it to clear his name. And Riya, a runaway who cut all family ties, wants the Key to prove her loyalty to the rebels who want to strip the nobility of its power.
They must work together to survive the treacherous journey. But with each sibling harboring secrets and their own agendas, the very thing that brought them together could tear apart their family–and their world–for good.
---
SUE LYNN TAN – DAUGHTER OF THE MOON GODDESS (January 2022)
A captivating debut fantasy inspired by the legend of Chang'e, the Chinese moon goddess, in which a young woman's quest to free her mother pits her against the most powerful immortal in the realm.
Growing up on the moon, Xingyin is accustomed to solitude, unaware that she is being hidden from the feared Celestial Emperor who exiled her mother for stealing his elixir of immortality. But when Xingyin's magic flares and her existence is discovered, she is forced to flee her home, leaving her mother behind.
Alone, powerless, and afraid, she makes her way to the Celestial Kingdom, a land of wonder and secrets. Disguising her identity, she seizes an opportunity to learn alongside the emperor's son, mastering archery and magic, even as passion flames between her and the prince.
To save her mother, Xingyin embarks on a perilous quest, confronting legendary creatures and vicious enemies across the earth and skies. But when treachery looms and forbidden magic threatens the kingdom, she must challenge the ruthless Celestial Emperor for her dream—striking a dangerous bargain in which she is torn between losing all she loves or plunging the realm into chaos.
Daughter of the Moon Goddess begins an enchanting, romantic duology which weaves ancient Chinese mythology into a sweeping adventure of immortals and magic—where love vies with honor, dreams are fraught with betrayal, and hope emerges triumphant.
---
VANESSA LEN – ONLY A MONSTER (Febraury 2022)
It should have been the perfect summer. Sent to stay with her late mother's eccentric family in London, sixteen-year-old Joan is determined to enjoy herself. She loves her nerdy job at the historic Holland House, and when her super cute co-worker Nick asks her on a date, it feels like everything is falling into place.

But she soon learns the truth. Her family aren't just eccentric: they're monsters, with terrifying, hidden powers. And Nick isn't just a cute boy: he's a legendary monster slayer, who will do anything to bring them down.

As she battles Nick, Joan is forced to work with the beautiful and ruthless Aaron Oliver, heir to a monster family that hates her own. She'll have to embrace her own monstrousness if she is to save herself, and her family. Because in this story . . .

. . . she is not the hero.
---
DEBORAH FALAYE – BLOOD SCION (March 2022)
This is what they deserve. They wanted me to be a monster.
I will be the worst monster they ever created.

Fifteen-year-old Sloane can incinerate an enemy at will—she is a Scion, a descendant of the ancient Orisha gods.

Under the Lucis' brutal rule, her identity means her death if her powers are discovered. But when she is forcibly conscripted into the Lucis army on her fifteenth birthday, Sloane sees a new opportunity: to overcome the bloody challenges of Lucis training, and destroy them from within.

Sloane rises through the ranks and gains strength but, in doing so, risks something greater: losing herself entirely, and becoming the very monster that she ahbors.
---
VAISHNAVI PATELl – KAIKEYI (April 2022)
In the vein of Madeline Miller's Circe comes a bold and sweeping debut that reimagines the life of Kaikeyi, the vilified queen of the Indian epic the Ramayana.
"I was born on the full moon under an auspicious constellation, the holiest of positions—much good it did me."
So begins Kaikeyi's story, that of a young woman determined to create her own destiny in a world where gods and men dictate the shape of things to come. But as she transforms herself from an overlooked princess into a warrior, diplomat, and most-favored queen, Kaikeyi's will clashes with the path that has been chosen for her family. And she must decide if her resistance is worth the destruction it will wreak.
---
JUDY I. LIN – A MAGIC STEEPED IN POISON (March 2022)
Judy I. Lin's sweeping debut A Magic Steeped in Poison, first in a duology, is sure to enchant fans of Adrienne Young and Leigh Bardugo.

I used to look at my hands with pride. Now all I can think is, "These are the hands that buried my mother."

For Ning, the only thing worse than losing her mother is knowing that it's her own fault. She was the one who unknowingly brewed the poison tea that killed her—the poison tea that now threatens to also take her sister, Shu.

When Ning hears of a competition to find the kingdom's greatest shennong-shi—masters of the ancient and magical art of tea-making—she travels to the imperial city to compete. The winner will receive a favor from the princess, which may be Ning's only chance to save her sister's life.

But between the backstabbing competitors, bloody court politics, and a mysterious (and handsome) boy with a shocking secret, Ning might actually be the one in more danger.
---
EMILY J. TAYLOR – HOTEL MAGNIFIQUE (April 2022)
All her life, Jani has dreamed of Elsewhere. Just barely scraping by with her job at a tannery, she's resigned to a dreary life in the port town of Durc, caring for her younger sister Zosa. That is, until the Hotel Magnifique comes to town.

The hotel is legendary not only for its whimsical enchantments, but also for its ability to travel—appearing in a different destination every morning. While Jani and Zosa can't afford the exorbitant costs of a guest's stay, they can interview to join the staff, and are soon whisked away on the greatest adventure of their lives. But once inside, Jani quickly discovers their contracts are unbreakable and that beneath the marvelous glamour, the hotel is hiding dangerous secrets.

With the vexingly handsome doorman Bel as her only ally, Jani embarks on a mission to unravel the mystery of the magic at the heart of the hotel and free Zosa—and the other staff—from the cruelty of the ruthless maître d'hôtel. To succeed, she'll have to risk everything she loves, but failure would mean a fate far worse than never returning home.
---
GINA CHEN – VIOLET MADE OF THORNS (July 2022)
A darkly enchanting fantasy debut about a morally gray witch, a cursed prince, and a prophecy that ignites their fate-twisted destinies—perfect for fans of The Cruel Prince and Serpent & Dove.

Violet is a prophet and a liar, influencing the royal court with her cleverly phrased—and not always true—divinations. Honesty is for suckers, like the oh-so-not charming Prince Cyrus, who plans to strip Violet of her official role once he's crowned at the end of the summer—unless Violet does something about it.

But when the king asks her to falsely prophesy Cyrus's love story for an upcoming ball, Violet awakens a dreaded curse, one that will end in either damnation or salvation for the kingdom—all depending on the prince's choice of future bride. Violet faces her own choice: Seize an opportunity to gain control of her own destiny, no matter the cost, or give in to the ill-fated attraction that's growing between her and Cyrus.

Violet's wits may protect her in the cutthroat court, but they can't change her fate. And as the boundary between hatred and love grows ever thinner with the prince, Violet must untangle a wicked web of deceit in order to save herself and the kingdom—or doom them all.
---
LAURA LAM, ELIZABETH MAY – SEVEN MERCIES (January 2022)
After an ambush leaves the Novantae resistance in tatters, the survivors scatter across the galaxy. Wanted by two great empires, the bounty on any rebel's head is enough to make a captor filthy rich. And the seven devils? Biggest score of them all. To avoid attacks, the crew of Zelus scavenge for supplies on long-abandoned Tholosian outposts.
Not long after the remnants of the rebellion settle briefly on Fortuna, Ariadne gets a message with unimaginable consequences: the Oracle has gone rogue. In a planned coup against the Empire's new ruler, the AI has developed a way of mass programming citizens into mindless drones. The Oracle's demand is simple: the AI wants its daughter back at any cost.
Time for an Impossible to Infiltrate mission: high chance of death, low chance of success. The devils will have to use their unique skills, no matter the sacrifice, and pair up with old enemies. Their plan? Get to the heart of the Empire. Destroy the Oracle. Burn it all to the ground.
---
MARLON JAMES – MOON WITCH, SPIDER KING (February 2022)
sequel to Black Leopard, Red Wolf
In Black Leopard, Red Wolf, Sogolon the Moon Witch proved a worthy adversary to Tracker as they clashed across a mythical African landscape in search of a mysterious boy who disappeared. In Moon Witch, Spider King, Sogolon takes center stage and gives her own account of what happened to the boy, and how she plotted and fought, triumphed and failed as she looked for him. It's also the story of a century-long feud—seen through the eyes of a 177-year-old witch—that Sogolon had with the Aesi, chancellor to the king. It is said that Aesi works so closely with the king that together they are like the eight limbs of one spider. Aesi's power is considerable—and deadly. It takes brains and courage to challenge him, which Sogolon does for reasons of her own.

Both a brilliant narrative device—seeing the story told in Black Leopard, Red Wolf from the perspective of an adversary and a woman—as well as a fascinating battle between different versions of empire, Moon Witch, Spider King delves into Sogolon's world as she fights to tell her own story. Part adventure tale, part chronicle of an indomitable woman who bows to no man, it is a fascinating novel that explores power, personality, and the places where they overlap.
---
REBECCA ROANHORSE – FEVERED STAR (April 2022)
There are no tides more treacherous than those of the heart. —Teek saying

The great city of Tova is shattered. The sun is held within the smothering grip of the Crow God's eclipse, but a comet that marks the death of a ruler and heralds the rise of a new order is imminent.

The Meridian: a land where magic has been codified and the worship of gods suppressed. How do you live when legends come to life, and the faith you had is rewarded?

As sea captain Xiala is swept up in the chaos and currents of change, she finds an unexpected ally in the former Priest of Knives. For the Clan Matriarchs of Tova, tense alliances form as far-flung enemies gather and the war in the heavens is reflected upon the earth.

And for Serapio and Naranpa, both now living avatars, the struggle for free will and personhood in the face of destiny rages. How will Serapio stay human when he is steeped in prophecy and surrounded by those who desire only his power? Is there a future for Naranpa in a transformed Tova without her total destruction?

Welcome back to the fantasy series of the decade in Fevered Star—book two of Between Earth and Sky.
---
TADE THOMPSON – THE LEGACY OF MOLLY SOUTHBOURNE (May 2022)
sequel to The Murders of Molly Southbourne
and The Survival of Molly Southbourne
From Arthur C. Clarke Award-winner Tade Thompson, The Legacy of Molly Southbourne continues his chilling series.

Whenever Molly Southbourne bled, a murderer was born. Deadly copies, drawn to destroy their creator, bound by a legacy of death. With the original Molly Southbourne gone, her remnants drew together, seeking safety and a chance for peace. The last Molly and her sisters built a home together, and thought they could escape the murder that marked their past.

But secrets squirm in Molly Southbourne's blood—secrets born in a Soviet lab and carried back across the Iron Curtain to infiltrate the West. What remains of the Cold War spy machine wants those secrets back, and to get them they're willing to unearth the dead and destroy the fragile peace surrounding the last copies of Molly Southbourne.

The Legacy of Molly Southbourne brings the story to a bloody end.
---
ROBET JACKSON BENNETT – LOCKLANDS (June 2022)
sequel to Foundryside
and Shorefall
A god wages war—using all of humanity as its pawns—in the unforgettable conclusion to the Founders trilogy.

Sancia, Clef, and Berenice have gone up against plenty of long odds in the past. But the war they're fighting now is one even they can't win.

This time, they're not facing robber-baron elites, or even an immortal hierophant, but an entity whose intelligence is spread over half the globe—a ghost in the machine that uses the magic of scriving to possess and control not just objects, but human minds.

To fight it, they've used scriving technology to transform themselves and their allies into an army—a society—that's like nothing humanity has seen before. With its strength at their backs, they've freed a handful of their enemy's hosts from servitude, even brought down some of its fearsome, reality-altering dreadnaughts. Yet despite their efforts, their enemy marches on—implacable. Unstoppable.

Now, as their opponent closes in on its true prize—an ancient doorway, long buried, that leads to the chambers at the center of creation itself—Sancia and her friends glimpse a chance at reaching it first, and with it, a last desperate opportunity to stop this unbeatable foe. But to do so, they'll have to unlock the centuries-old mystery of scriving's origins, embark on a desperate mission into the heart of their enemy's power, and pull off the most daring heist they've ever attempted.

And as if that weren't enough, their adversary might just have a spy in their ranks—and a last trick up its sleeve.
---
ALIX E. HARROW – A MIRROR MENDED (June 2022)
sequel to A Spindle Splintered
Zinnia Gray, professional fairy-tale fixer and lapsed Sleeping Beauty is over rescuing snoring princesses. Once you've rescued a dozen damsels and burned fifty spindles, once you've gotten drunk with twenty good fairies and made out with one too many members of the royal family, you start to wish some of these girls would just get a grip and try solving their own narrative issues.
Just when Zinnia's beginning to think she can't handle one more princess, she glances into a mirror and sees another face looking back at her: the shockingly gorgeous face of evil, asking for her help. Because there's more than one person trapped in a story they didn't choose. Snow White's Evil Queen has found out how her story ends and she's desperate for a better ending. She wants Zinnia to help her before it's too late for everyone.
Will Zinnia accept the Queen's poisonous request, and save them both from the hot iron shoes that wait for them, or will she try another path?
---
KATHERINE ADDISON- THE GRIEF OF STONES (June 2022)
sequel to The Witness for the Dead
In The Grief of Stones, Katherine Addison returns to the world of The Goblin Emperor with a direct sequel to The Witness For The Dead…
Celehar's life as the Witness for the Dead of Amalo grows less isolated as his circle of friends grows larger. He has been given an apprentice to teach, and he has stumbled over a scandal of the city—the foundling girls. Orphans with no family to claim them and no funds to buy an apprenticeship. Foundling boys go to the Prelacies; foundling girls are sold into service, or worse.
At once touching and shattering, Celehar's witnessing for one of these girls will lead him into the depths of his own losses. The love of his friends will lead him out again.
---
BECKY CHAMBERS – A PRAYER FOR THE CROWN-SHY (July 2022)
sequel to A Psalm for the Wild-Built
Becky Chambers' stories are always a treat but I don't think I've looked forward to one quite as much as I am now. Whatever else 2022 may bring, at least we'll get this as well.
After touring the rural areas of Panga, Sibling Dex (a Tea Monk of some renown) and Mosscap (a robot sent on a quest to determine what humanity really needs) turn their attention to the villages and cities of the little moon they call home.
They hope to find the answers they seek, while making new friends, learning new concepts, and experiencing the entropic nature of the universe.
Becky Chambers's new series continues to ask: in a world where people have what they want, does having more even matter?
---
TASHA SURI – THE OLEANDER SWORD (August 2022)
sequel to The Jasmine Throne
The prophecy of the nameless god—the words that declared her rightful empress of Parijatdvipa—has been Malini's blessing and curse. She is determined to claim the crown that fate has offered her. But even with the rage in her soul and an army of loyal men at her back, deposing her brother from the throne is going to be a brutal and bloody fight.
The power of the deathless waters flows through Priya's blood. Thrice born priestess, Elder of Ahiranya, Priya's dream is to see her country rid of the rot that plagues it: both Parijatdvipa's poisonous rule, and the blooming sickness that is slowly spreading through all living things. But she doesn't yet understand the truth of the magic she carries.
Their chosen paths once pulled them apart. But Malini and Priya's hearts remain as entwined as their destinies, and they soon realize they must come together again if they wish to save their kingdom from those who would rather see it burn—no matter what it will cost them
---
TAMSYN MUIR – NONA THE NINTH (September 2022)
sequel to Gideon the Ninth
and Harrow the Ninth
Wait, what?! It took me until I finished Harrow the Ninth to be come a proper Locked Tomb fan but now I want to know what happens next and this synopsis especially makes me giddy. I mean, read the first three lines and tell me this doesn't sound even more bonkers than the previous two books.
Her city is under siege.

The zombies are coming back.

And all Nona wants is a birthday party.

In many ways, Nona is like other people. She lives with her family, has a job at her local school, and loves walks on the beach and meeting new dogs. But Nona's not like other people. Six months ago she woke up in a stranger's body, and she's afraid she might have to give it back.

The whole city is falling to pieces. A monstrous blue sphere hangs on the horizon, ready to tear the planet apart. Blood of Eden forces have surrounded the last Cohort facility and wait for the Emperor Undying to come calling. Their leaders want Nona to be the weapon that will save them from the Nine Houses. Nona would prefer to live an ordinary life with the people she loves, with Pyrrha and Camilla and Palamedes, but she also knows that nothing lasts forever.

And each night, Nona dreams of a woman with a skull-painted face…
---
S. A. CHAKRABORTY – THE RIVER OF SILVER (October 2022/audio March 2022)
sequel to: The Daevabad Trilogy
Bestselling author S.A. Chakraborty's acclaimed Daevabad Trilogy gets expanded with this new compilation of stories from before, during, and after the events of The City of Brass, The Kingdom of Copper, and The Empire of Gold, all from the perspective of characters both beloved and hated, and even those without a voice in the novels. The River of Silver gathers material both seen and new—including a special coda fans will need to read—making this the perfect complement to those incredible novels.

A prospective new queen joins a court whose lethal history may overwhelm her own political savvy…

An imprisoned royal from a fallen dynasty and a young woman wrenched from her home cross paths in an enchanted garden…

A pair of scouts stumble upon a secret in a cursed winter wood that will turn over their world…

Now together in one place, these stories of Daevabad enrich a world already teeming with magic and wonder. From Manizheh's first steps towards rebellion to adventures that take place after The Empire of Gold, this is a must-have collection for those who can't get enough of Nahri, Ali, and Dara and all that unfolded around them.
---
BRANDON SANDERSON – THE LOST METAL (November 2022)
sequel to The Alloy of Law
and Shadows of Self
and The Bands of Mourning
For years, frontier lawman turned big-city senator Waxillium Ladrian has hunted the shadowy organization the Set—with his late uncle and his sister among their leaders—since they started kidnapping people with the power of Allomancy in their bloodlines. When Detective Marasi Colms and her partner Wayne find stockpiled weapons bound for the Outer City of Bilming, this opens a new lead. Conflict between Elendel and the Outer Cities only favors the Set, and their tendrils now reach to the Elendel Senate—whose corruption Wax and Steris have sought to expose—and Bilming is even more entangled.

After Wax discovers a new type of explosive that can unleash unprecedented destruction and realizes that the Set must already have it, an immortal kandra serving Scadrial's god reveals that Harmony's power is blocked in Bilming. That means the city has fallen under the influence of another god: Trell, worshipped by the Set. And Trell isn't the only factor at play from the larger Cosmere—Marasi is recruited by offworlders with strange abilities who claim their goal is to protect Scadrial…at any cost.

Harmony's vision of future possibilities comes to an abrupt halt tomorrow night, with only blackness after that. It's a race against time, and Wax must choose whether to set aside his rocky relationship with God and once again become the Sword that Harmony has groomed him to be. If no one steps forward to be the hero Scadrial needs, the planet and its millions of people will come to a sudden and calamitous ruin.
---
YOON HA LEE – TIGER HONOR (January 2022)
Sebin, a young tiger spirit from the Juhwang Clan, wants nothing more than to join the Thousand World Space Forces and, like their Uncle Hwan, captain a battle cruiser someday. But when Sebin's acceptance letter finally arrives, it's accompanied by the shocking news that Hwan has been declared a traitor. Apparently, the captain abandoned his duty to steal a magical artifact, the Dragon Pearl, and his whereabouts are still unknown. Sebin hopes to help clear their hero's name and restore honour to the clan.

Nothing goes according to plan, however. As soon as Sebin arrives for orientation, they are met by a special investigator named Yi and his assistant, a girl named Min. Yi informs Sebin that they must immediately report to the ship Haetae and await further instructions. Sebin finds this highly unusual, but soon all protocol is forgotten when there's an explosion on the ship, the crew is knocked out, and the communication system goes down. It's up to Sebin, three other cadets, and Yi and Min to determine who is sabotaging the battlecruiser. When Sebin is suddenly accused of collaborating with the enemy, the cadet realizes that Min is the most dangerous foe of all…
---
RACHEL HARTMAN – IN THE SERPENT'S WAKE (February 2022)
sequel to Tess of the Road
MIND OF THE WORLD,
OPEN YOUR EYES.

At the bottom of the world lies a Serpent, the last of its kind.
Finding the Serpent will change lives.

Tess is a girl on a mission to save a friend.
Spira is a dragon seeking a new identity.
Marga is a woman staking her claim on a man's world.
Jacomo is a priest searching for his soul.

There are those who would give their lives to keep it hidden.
And those who would destroy it.

But the only people who will truly find the Serpent are those who have awakened to the world around them—with eyes open to the wondrous, the terrible, and the just.
---
AKWAEKE EMEZI – BITTER (February 2022)
Bitter is thrilled to have been chosen to attend Eucalyptus, a special school where she can focus on her painting surrounded by other creative teens. But outside this haven, the streets are filled with protests against the deep injustices that grip the town of Lucille. Bitter's instinct is to stay safe within the walls of Eucalyptus . . . but her friends aren't willing to settle for a world that the adults say is "just the way things are.

Pulled between old friendships, her creative passion, and a new romance, Bitter isn't sure where she belongs – in the art studio or in the streets. And if she does find a way to help the revolution while being true to who she is, she must also ask: at what cost?
---
JOANNA RUTH MEYER – WIND DAUGHTER (May 2022)
I was totally swept away by Echo North because I did not see coming where Meyer would take that fairy tale. It was bittersweet and beautiful and it had a magical library that let you step into books and that should really be all you need to know. It also doesn't hurt that the covers are breathtaking.
A companion novel to Echo North and about the daughter of the former North Wind, whose lost power is causing the world to unravel. Satu embarks on a perilous journey to reclaim her father's magic, finding herself in a deadly race with the Winter Lord, who wants the North Wind's destructive power for himself.
---
TRACY DEONN – BLOODMARKED (July 2022)
The shadows have risen, and the line is law.
All Bree wanted was to uncover the truth behind her mother's death. So she infiltrated the Legendborn Order, a secret society descended from King Arthur's knights—only to discover her own ancestral power. Now, Bree has become someone new:
A Medium. A Bloodcrafter. A Scion.
But the ancient war between demons and the Order is rising to a deadly peak. And Nick, the Legendborn boy Bree fell in love with, has been kidnapped.
Bree wants to fight, but the Regents who rule the Order won't let her. To them, she is an unknown girl with unheard-of power, and as the living anchor for the spell that preserves the Legendborn cycle, she must be protected.
When the Regents reveal they will do whatever it takes to hide the war, Bree and her friends must go on the run to rescue Nick themselves. But enemies are everywhere, Bree's powers are unpredictable and dangerous, and she can't escape her growing attraction to Selwyn, the mage sworn to protect Nick until death.
If Bree has any hope of saving herself and the people she loves, she must learn to control her powers from the ancestors who wielded them first—without losing herself in the process.
---
NNEDI OKORAFOR – AKATA WOMAN (October 2022)
sequel to Akata Witch
and Akata Warrior
OMG I am so excited!!! I can't wait for the third Nsibidi Scripts book, mostly because I will totally re-listen to the first two audiobooks, expertly narrated by Yetide Badaki.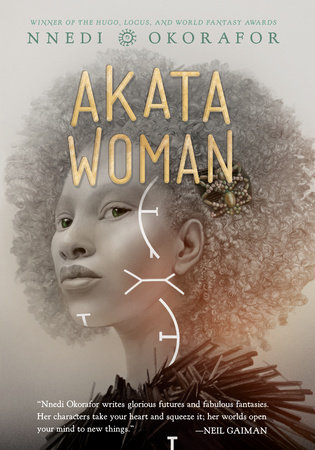 From the moment Sunny Nwazue discovered she had magic flowing in her blood, she sought to understand and control her powers. Throughout her adventures in Akata Witch and Akata Warrior, she had to navigate the balance between nearly everything in her life–America and Nigeria, the "normal" world and the one infused with juju, human and spirit, good daughter and powerful Leopard Person.
Now, those hard lessons and abilities are put to the test in a quest so dangerous and fantastical, it would be madness to go…but deadly not to. With the help of her friends, Sunny embarks on a mission to find a precious object hidden deep in a magical realm. Defeating the guardians of the prize will take more from Sunny than she has to give, and triumph will mean she will be forever changed.
---
TOCHI ONYEBUCHI – GOLIATH (January 2022)
In the 2050s, Earth has begun to empty. Those with the means and the privilege have departed the great cities of the United States for the more comfortable confines of space colonies. Those left behind salvage what they can from the collapsing infrastructure. As they eke out an existence, their neighborhoods are being cannibalized. Brick by brick, their houses are sent to the colonies, what was once a home now a quaint reminder for the colonists of the world that they wrecked.

A primal biblical epic flung into the future, Goliath weaves together disparate narratives—a space-dweller looking at New Haven, Connecticut as a chance to reconnect with his spiraling lover; a group of laborers attempting to renew the promises of Earth's crumbling cities; a journalist attempting to capture the violence of the streets; a marshal trying to solve a kidnapping—into a richly urgent mosaic about race, class, gentrification, and who is allowed to be the hero of any history.
---
SCOTTO MOORE – BATTLE OF THE LINGUIST MAGES (January 2022)
In modern day Los Angeles, a shadowy faction led by the Governor of California develops the arcane art of combat linguistics, planting the seeds of a future totalitarian empire in Scotto Moore's Battle of the Linguist Mages.

Isobel is the Queen of the medieval rave-themed VR game Sparkle Dungeon. Her prowess in the game makes her an ideal candidate to learn the secrets of "power morphemes"—unnaturally dense units of meaning that warp perception when skilfully pronounced.

But Isobel's reputation makes her the target of a strange resistance movement led by spellcasting anarchists, who may be the only thing stopping the cabal from toppling California over the edge of a terrible transformation, with forty million lives at stake.

Time is short for Isobel to level up and choose a side—because the cabal has attracted much bigger and weirder enemies than the anarchist resistance, emerging from dark and vicious dimensions of reality and heading straight for planet Earth!
---
PALLE E. K. OSWALD – HALF A LION (January 2022)
It takes a village to raise a child.

In a land of brutal conquests, twisted histories and forbidden magic, the Lion tribe is in crisis. The chief has three heirs. The warrior, the worker, and the accursed. For one to ascend the lionchair, the others must be broken.

It takes the demons to make a man.

Sakhan fights captivity, shamans, and shapeshifters – all while caring for an ailing mother and vowing to win a throne he does not want. Betrayed, hunted and alone, Haikachi dreams of revenge as he puts his trust in the loyalty of sworn enemies. His destiny is a chief – if his allies do not kill him first. Helpless husband to a murdered wife, Neneh is free of expectations. With nothing else to lose, he is at an advantage – but nothing is a double-edged blade.

Destiny is a choice.

As folklores come alive and dark clouds gather, amid tragedy and victory, honor and betrayal, everyone must gamble for that most elusive of places – survival.
---
REBECCA ROSS – A RIVER ENCHANTED (February 2022)
Jack Tamerlaine hasn't stepped foot on Cadence in ten long years, content to study music at the mainland university. But when young girls start disappearing from the isle, Jack is summoned home to help find them. Enchantments run deep on Cadence: gossip is carried by the wind, plaid shawls can be as strong as armor, and the smallest cut of a knife can instill fathomless fear. The capricious spirits that rule the isle by fire, water, earth, and wind find mirth in the lives of the humans who call the land home. Adaira, heiress of the east and Jack's childhood enemy, knows the spirits only answer to a bard's music, and she hopes Jack can draw them forth by song, enticing them to return the missing girls.
As Jack and Adaira reluctantly work together, they find they make better allies than rivals as their partnership turns into something more. But with each passing song, it becomes apparent the trouble with the spirits is far more sinister than they first expected, and an older, darker secret about Cadence lurks beneath the surface, threatening to undo them all.
With unforgettable characters, a fast-paced plot, and compelling world building, A River Enchanted is a stirring story of duty, love, and the power of true partnership, and marks Rebecca Ross's brilliant entry on the adult fantasy stage.
---
C.S.E. COONEY – DARK BREAKERS (February 2022)
I am currently reading an e-ARC of this and it is utterly charming, filledw ith magic and creativity and a love for words that is hard to describe. My hardcover copy is already pre-ordered.
"Welcome to a Gilded Era like you've never before known and will never be able to forget. C. S. E. Cooney's DARK BREAKERS will transfix and transform you, and, should you chance upon its characters in a glittering hallway, you had best be wearing your fanciest moonlight, and be ready to dance. If Titania herself were to commission a book, it would be this one."
—Fran Wilde, two-time Nebula Award-winning author of UPDRAFT and RIVERLAND
A young human painter and an ageless gentry queen fall in love over spilled wine—at the risk of his life and her immortality. Pulled into the Veil Between Worlds, two feuding neighbors (and a living statue) get swept up in a brutal war of succession. An investigative reporter infiltrates the Seafall City Laundries to write the exposé of a lifetime, and uncovers secrets she never believed possible. Returning to an oak grove to scatter her husband's ashes, an elderly widow meets an otherworldly friend, who offers her a momentous choice. Two gentry queens of the Valwode plot to hijack a human rocketship and steal the moon out of the sky.
DARK BREAKERS gathers three new and two previously uncollected tales from World Fantasy Award-winning writer C. S. E. Cooney that expand on the thrice-enfolded worlds first introduced in her Locus and World Fantasy award-nominated novella DESDEMONA AND THE DEEP.
---
GREER MACALLISTER – SCORPICA (February 2022)
A centuries-long peace is shattered in a matriarchal society when a decade passes without a single girl being born in this sweeping epic fantasy that's perfect for fans of Robin Hobb and Circe.

Five hundred years of peace between queendoms shatters when girls inexplicably stop being born. As the Drought of Girls stretches across a generation, it sets off a cascade of political and personal consequences across all five queendoms of the known world, throwing long-standing alliances into disarray as each queendom begins to turn on each other—and new threats to each nation rise from within.

Uniting the stories of women from across the queendoms, this propulsive, gripping epic fantasy follows a warrior queen who must rise from childbirth bed to fight for her life and her throne, a healer in hiding desperate to protect the secret of her daughter's explosive power, a queen whose desperation to retain control leads her to risk using the darkest magic, a near-immortal sorcerer demigod powerful enough to remake the world for her own ends—and the generation of lastborn girls, the ones born just before the Drought, who must bear the hopes and traditions of their nations if the queendoms are to survive.
---
MARION DEEDS – COMEUPPANCE SERVED COLD (March 2022)
Seattle, 1929—a bitterly divided city overflowing with wealth, violence, and magic.

A respected magus and city leader intent on criminalizing Seattle's most vulnerable magickers hires a young woman as a lady's companion to curb his rebellious daughter's outrageous behavior.

The widowed owner of a speakeasy encounters an opportunity to make her husband's murderer pay while she tries to keep her shapeshifter brother safe.

A notorious thief slips into the city to complete a delicate and dangerous job that will leave chaos in its wake.

One thing is for certain—comeuppance, eventually, waits for everyone.
---
SIMON JIMENEZ – THE SPEAR CUTS THROUGH WATER (March 2022)
---
SARAH TOLMIE – ALL THE HORSES OF ICELAND (March 2022)
A hypnotic historical fantasy with gorgeous and unusual literary prose, from the captivating author of The Fourth Island.

Everyone knows of the horses of Iceland, wild, and small, and free, but few have heard their story. Sarah Tolmie's All the Horses of Iceland weaves their mystical origin into a saga for the modern age. Filled with the magic and darkened whispers of a people on the cusp of major cultural change, All the Horses of Iceland tells the tale of a Norse trader on the Silk Road and the ghostly magic that followed him home to the land of fire, stone, and ice. His search for riches will take him from Helmgard, through Khazaria, to the steppes of Mongolia, where he will barter for horses and return with much, much more.

All the Horses of Iceland is a delve into the secret, imagined history of Iceland's unusual horses, brought to life by an expert storyteller.
---
JOHN SCALZI – THE KAIJU PRESERVATION SOCIETY (March 2022)
When COVID-19 sweeps through New York City, Jamie Gray is stuck as a dead-end driver for food delivery apps. That is, until Jamie makes a delivery to an old acquaintance, Tom, who works at what he calls "an animal rights organization." Tom's team needs a last-minute grunt to handle things on their next field visit. Jamie, eager to do anything, immediately signs on.
What Tom doesn't tell Jamie is that the animals his team cares for are not here on Earth. Not our Earth, at at least. In an alternate dimension, massive dinosaur-like creatures named Kaiju roam a warm and human-free world. They're the universe's largest and most dangerous panda and they're in trouble.
It's not just the Kaiju Preservation Society whose found their way to the alternate world. Others have, too. And their carelessness could cause millions back on our Earth to die.
---
TARA SIM – THE CITY OF DUSK (April 2022)
Set in a gorgeous world of bone and shadow magic, of vengeful gods and defiant chosen ones, The City of Dusk is the first in a dark epic fantasy trilogy that follows the four heirs of four noble houses—each gifted with a divine power—as they form a tenuous alliance to keep their kingdom from descending into a realm-shattering war.

The Four Realms—Life, Death, Light, and Darkness—all converge on the city of dusk. For each realm there is a god, and for each god there is an heir.

But the gods have withdrawn their favor from the once vibrant and thriving city. And without it, all the realms are dying.

Unwilling to stand by and watch the destruction, the four heirs—Risha, a necromancer struggling to keep the peace; Angelica, an elementalist with her eyes set on the throne; Taesia, a shadow-wielding rogue with rebellion in her heart; and Nik, a soldier who struggles to see the light— will sacrifice everything to save the city.

But their defiance will cost them dearly.
---
RORY POWER – IN A GARDEN BURNING (April 2022)
Twins imbued with incredible magic and near-immortality will do anything to keep their family safe—even if it tears the siblings apart—in the first book of a mythic epic fantasy from the New York Times bestselling author of Wilder Girls.

Rhea and her twin brother, Lexos, have spent an eternity helping their father rule their small, unstable country, using their control over the seasons, tides, and stars to keep the people in line. For a hundred years, they've been each other's only ally, defending each other and their younger siblings against their father's increasingly unpredictable anger.

Now, with an independence movement gaining ground and their father's rule weakening, the twins must take matters into their own hands to keep their family—and their entire world—from crashing down around them. But other nations are jockeying for power, ready to cross and double cross, and if Rhea and Lexos aren't careful, they'll end up facing each other across the battlefield.
---
C.S.E. COONEY – SAINT DEATH'S DAUGHTER (April 2022)
I have an ARC of this, doobedoobedooo. Seriously though, Cooney is one of my favorite authors and she has published far too few books so far. So not only am I excited to get something new by her but to get a full novel and a big one at that. Goodreads currently lists the book at over 600 pages so I am in for a treat!
Life gets complicated when Death gets involved.

To be born into a family of royal assassins pretty much guarantees that your life is going to be… rather unusual. Especially if, like Miscellaneous "Lanie" Stones, you also have a vicious allergy to all forms of violence and bloodshed, and an uncanny affinity for bringing the dead back to life.

To make matters worse, family debt looms – a debt that will have to be paid sooner rather than later if Lanie and her sister are to retain ownership of the ancestral seat, Stones Manor. Lanie finds herself courted and threatened by powerful parties who would love to use her worryingly intimate relationship with the goddess of death for their own nefarious ends. But the goddess has other plans…
---
NICOLA GRIFFITH – SPEAR (April 2022)
The girl knows she has a destiny before she even knows her name. She grows up in the wild, in a cave with her mother, but visions of a faraway lake come to her on the spring breeze, and when she hears a traveler speak of Artos, king of Caer Leon, she knows that her future lies at his court.
And so, brimming with magic and eager to test her strength, she breaks her covenant with her mother and, with a broken hunting spear and mended armour, rides on a bony gelding to Caer Leon. On her adventures she will meet great knights and steal the hearts of beautiful women. She will fight warriors and sorcerers. And she will find her love, and the lake, and her fate.
---
CHRIS PANATIER – STRINGERS (April 2022)
Ben isn't exactly a genius, but he has an immense breadth of knowledge. Whether it's natural science (specifically the intricacies of bug sex), or vintage timepieces, he can spout facts and information with the best of experts. He just can't explain why he knows any of it. Another thing he knows is the location of the Chime. What it is or why it's important, he can't say.

But this knowledge is about to get him in a whole heap of trouble, as a trash-talking, flesh construct bounty hunter is on his tail and looking to sell him to the highest bidder. And being able to describe the mating habits of Brazilian bark lice won't be enough to get him out of it.
---
T. KINGFISHER – NETTLE & BONE (April 2022)
A dark and compelling fantasy about sisterhood, impossible tasks and the price of power, from award-winning author T. Kingfisher
After years of seeing her sisters suffer at the hands of an abusive prince, Marra―the shy, convent-raised, third-born daughter―has finally realized that no one is coming to their rescue. No one, except for Marra herself.
Seeking help from a powerful gravewitch, Marra is offered the tools to kill a prince―if she can complete three impossible tasks. But, as is the way in tales of princes, witches, and daughters, the impossible is only the beginning.
On her quest, Marra is joined by the gravewitch, a reluctant fairy godmother, a strapping former knight, and a chicken possessed by a demon. Together, the five of them intend to be the hand that closes around the throat of the prince and frees Marra's family and their kingdom from its tyrannous ruler at last.
---
HOLLY BLACK – BOOK OF NIGHT (May 2022)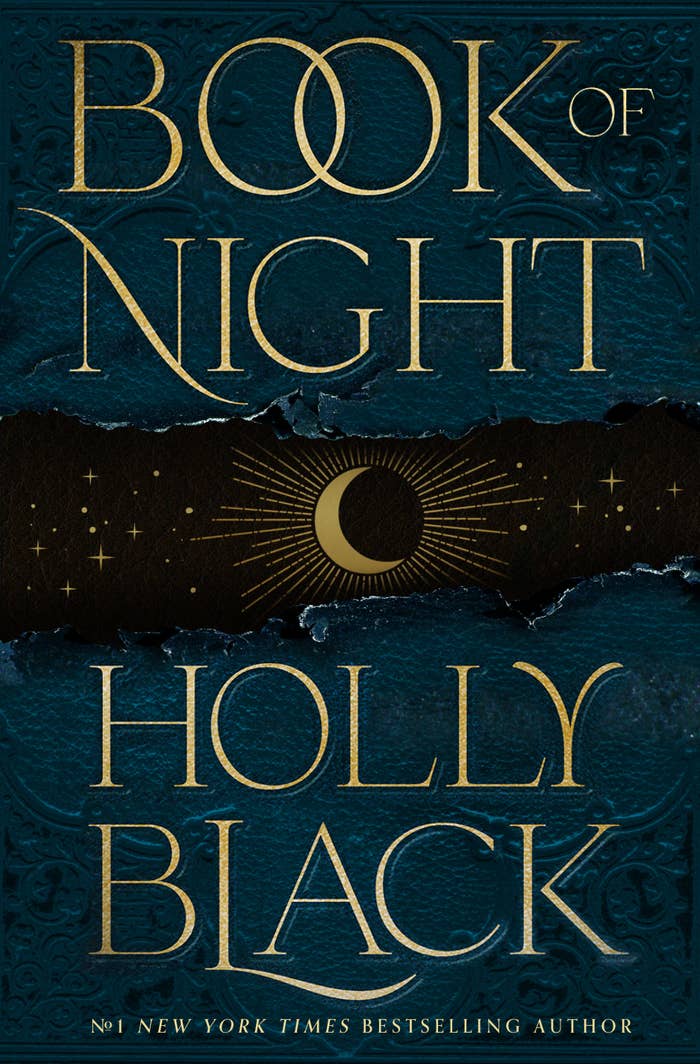 In Charlie Hall's world, shadows can be altered, for entertainment and cosmetic preferences—but also to increase power and influence. You can alter someone's feelings—and memories—but manipulating shadows has a cost, with the potential to take hours or days from your life. Your shadow holds all the parts of you that you want to keep hidden—a second self, standing just to your left, walking behind you into lit rooms. And sometimes, it has a life of its own.

Charlie is a low-level con artist, working as a bartender while trying to distance herself from the powerful and dangerous underground world of shadow trading. She gets by doing odd jobs for her patrons and the naive new money in her town at the edge of the Berkshires. But when a terrible figure from her past returns, Charlie's present life is thrown into chaos, and her future seems at best, unclear—and at worst, non-existent. Determined to survive, Charlie throws herself into a maelstrom of secrets and murder, setting her against a cast of doppelgangers, mercurial billionaires, shadow thieves, and her own sister—all desperate to control the magic of the shadows.

With sharp angles and prose, and a sinister bent, Holly Black is a master of shadow and story stitching. Remember while you read, light isn't playing tricks in Book of Night, the people are.
---
GUY GAVRIEL KAY – ALL THE SEAS OF THE WORLD (May 2022)
On a dark night, along a lonely stretch of coast, a small merchant ship sends two people ashore: their purpose is assassination. They have been hired by two of the most dangerous men alive to alter the balance of power in the world. The consequences of that act will affect the destinies of empires as well as lives both great and small.

One of those arriving on that stony strand is a young woman who had been abducted by corsairs as a child and sold into years of servitude far from her home. Having escaped, she is trying to chart her own course — and is bent upon revenge. The man who will bring the others out from the city on his ship — if they survive their mission — still remembers being exiled as a boy with his family, for their faith; it is a moment that never leaves him. In what follows, through a story both intimate and epic, unforgettable characters are immersed in the fierce and deadly struggles that define their time.

While it shares a vivid setting, timeless themes, and signature "quarter-turn to the fantastic" with his most recent novels, A Brightness Long Ago and Children of Earth and Sky, Guy Gavriel Kay's All the Seas of the World is a stand-alone page-turning drama that also offers moving reflections on memory, fate, and the random events that can shape our lives — in the past, and today.
---
NGHI VO – SIREN QUEEN (May 2022)
It was magic. In every world, it was a kind of magic.
"No maids, no funny talking, no fainting flowers." Luli Wei is beautiful, talented, and desperate to be a star. Coming of age in pre-Code Hollywood, she knows how dangerous the movie business is and how limited the roles are for a Chinese American girl from Hungarian Hill—but she doesn't care. She'd rather play a monster than a maid.
But in Luli's world, the worst monsters in Hollywood are not the ones on screen. The studios want to own everything from her face to her name to the women she loves, and they run on a system of bargains made in blood and ancient magic, powered by the endless sacrifice of unlucky starlets like her. For those who do survive to earn their fame, success comes with a steep price. Luli is willing to do whatever it takes—even if that means becoming the monster herself.
Siren Queen offers up an enthralling exploration of an outsider achieving stardom on her own terms, in a fantastical Hollywood where the monsters are real and the magic of the silver screen illuminates every page.
---
SAMIT BASU – THE CITY INSIDE ( June 2022)
This near-future epic by the internationally celebrated Samit Basu pulls no punches as it comes for your anxieties about society, government, the environment, and our world at large—yet never loses sight of the hopeful potential of the future.

"They'd known the end times were coming but hadn't known they'd be multiple choice."

Joey is a Reality Controller in near future Delhi. Her job is to supervise the multimedia multi-reality livestreams of Indi, one of South Asia's fastest rising online celebrities—who also happens to be her college ex. Joey's job gives her considerable culture-power, but she's too caught up in day-to-day crisis-handling to see this, or to figure out what she wants from her life.

Rudra is a recluse estranged from his wealthy and powerful family, fled to an impoverished immigrant neighborhood where he loses himself in video games and his neighbors' lives. When his father's death pulls him back into his family's orbit, an impulsive job offer from Joey becomes his only escape from the life he never wanted.

But no good deed goes unpunished. As Joey and Rudra become enmeshed in multiple conspiracies, their lives start to spin out of control, complicated by dysfunctional relationships, corporate loyalty, and the never-ending pressures of surveillance capitalism. When a bigger picture begins to unfold around them, they must each decide how to do the right thing in a shadowy world where simply maintaining the status quo feels like an accomplishment. Ultimately, resistance will not—cannot—take the same shape for these two very different people.
---
AVA REID – JUNIPER & THORN (June 2022)
A gruesome curse. A city in upheaval. A monster with unquenchable appetites.
Marlinchen and her two sisters live with their wizard father in a city shifting from magic to industry. As Oblya's last true witches, she and her sisters are little more than a tourist trap as they treat their clients with archaic remedies and beguile them with nostalgic charm. Marlinchen spends her days divining secrets in exchange for rubles and trying to placate her tyrannical, xenophobic father, who keeps his daughters sequestered from the outside world. But at night, Marlinchen and her sisters sneak out to enjoy the city's amenities and revel in its thrills, particularly the recently established ballet theater, where Marlinchen meets a dancer who quickly captures her heart.
As Marlinchen's late-night trysts grow more fervent and frequent, so does the threat of her father's rage and magic. And while Oblya flourishes with culture and bustles with enterprise, a monster lurks in its midst, borne of intolerance and resentment and suffused with old-world power. Caught between history and progress and blood and desire, Marlinchen must draw upon her own magic to keep her city safe and find her place within it.
---
A.G. SLATTER – THE PATH OF THORNS (June 2022)
Alone in the world, Asher Todd travels to the remote estate of Morwood Grange to become governess to three small children. Her sole possessions comprise a sea chest and a large carpet bag she hangs onto for dear life. She finds a fine old home, its inhabitants proud of their lineage and impeccable reputation, and a small village nearby. It seems an untroubled existence, yet there are portraits missing from the walls, locked rooms, and names excised from the family tree inscribed in the bible. In short order, the children adore her, she becomes indispensible to their father Luther in his laboratory, and her potions are able to restore the sight of granddame Leonora. Soon Asher fits in as if she's always been there, but there are creatures that stalk the woods at night, spectres haunt the halls, and Asher is not as much a stranger to the Morwoods as it might at first appear.
---
ALEXANDRA ROWLAND – A TASTE OF GOLD AND IRON (June 2022)
Kadou, the shy prince of Arasht, finds himself at odds with one of the most powerful ambassadors at court—the body-father of the queen's new child—in an altercation which results in his humiliation.
To prove his loyalty to the queen, his sister, Kadou takes responsibility for the investigation of a break-in at one of their guilds, with the help of his newly appointed bodyguard, the coldly handsome Evemer, who seems to tolerate him at best. In Arasht, where princes can touch-taste precious metals with their fingers and myth runs side by side with history, counterfeiting is heresy, and the conspiracy they discover could cripple the kingdom's financial standing and bring about its ruin.
---
SARAH GAILEY – JUST LIKE HOME (July 2022)
A new Sarah Gailey novel is always a reason to cheer. This one sounds like it's going to be creepy and dark and full of twists. There is literally a blood-covered house on the cover, so I think this will be much more like The Echo Wife than Magic for Liars and I am perfectly okay with hits.
"Come home." Vera's mother called and Vera obeyed. In spite of their long estrangement, in spite of the memories — she's come back to the home of a serial killer. Back to face the love she had for her father and the bodies he buried there.
Coming home is hard enough for Vera, and to make things worse, she and her mother aren't alone. A parasitic artist has moved into the guest house out back, and is slowly stripping Vera's childhood for spare parts. He insists that he isn't the one leaving notes around the house in her father's handwriting… but who else could it possibly be?
There are secrets yet undiscovered in the foundations of the notorious Crowder House. Vera must face them, and find out for herself just how deep the rot goes.
---
TASHA SURI – WHAT SOULS ARE MADE OF (July 2022)
Okay, this is not technically SFF but it is by an SFF writer who has made quite the name for herself in recent years. Also, it's a retelling of one of my favorite classics, so I am definitely going to pick this up.
What Souls Are Made Of, British Fantasy Award-winning author Tasha Suri's masterful new take on Brontë's Wuthering Heights, will leave readers breathless.

As the abandoned son of a Lascar—a sailor from India—Heathcliff has spent most of his young life maligned as an "outsider." Now he's been flung into an alien life in the Yorkshire moors, where he clings to his birth father's language even though it makes the children of the house call him an animal, and the maids claim he speaks gibberish.

Catherine is the younger child of the estate's owner, a daughter with light skin and brown curls and a mother that nobody talks about. Her father is grooming her for a place in proper society, and that's all that matters. Catherine knows she must mold herself into someone pretty and good and marriageable, even though it might destroy her spirit.

As they occasionally flee into the moors to escape judgment and share the half-remembered language of their unknown kin, Catherine and Heathcliff come to find solace in each other. Deep down in their souls, they can feel they are the same.

But when Catherine's father dies and the household's treatment of Heathcliff only grows more cruel, their relationship becomes strained and threatens to unravel. For how can they ever be together, when loving each other—and indeed, loving themselves—is as good as throwing themselves into poverty and death?
---
RUTHANNA EMRYS – A HALF-BUILT GARDEN (July 2022)
On a warm March night in 2083, Judy Wallach-Stevens wakes to a warning of unknown pollutants in the Chesapeake Bay. She heads out to check what she expects to be a false alarm–and stumbles upon the first alien visitors to Earth. These aliens have crossed the galaxy to save humanity, convinced that the people of Earth must leave their ecologically-ravaged planet behind and join them among the stars. And if humanity doesn't agree, they may need to be saved by force.

The watershed networks aren't ready to give up on Earth. Decades ago, they rose up to exile the last corporations to a few artificial islands, escape the dominance of nation-states, and reorganize humanity around the hope of keeping their world liveable. By sharing the burden of decision-making, they've started to heal the wounded planet.

But now corporations, nation-states, and networks all vie to represent humanity to these powerful new beings, and if any one accepts the aliens' offer, Earth may be lost. With everyone's eyes turned skyward, everything hinges on the success of Judy's effort to create understanding, both within and beyond her own species.
---
T. KINGFISHER – WHAT MOVES THE DEAD (July 2022)
From the award-winning author of The Twisted Ones comes a gripping and atmospheric retelling of Edgar Allan Poe's classic "The Fall of the House of Usher."

When Alex Easton, a retired soldier, receives word that their childhood friend Madeline Usher is dying, they race to the ancestral home of the Ushers in the remote countryside of Ruritania.

What they find there is a nightmare of fungal growths and possessed wildlife, surrounding a dark, pulsing lake. Madeline sleepwalks and speaks in strange voices at night, and her brother Roderick is consumed with a mysterious malady of the nerves.

Aided by a redoubtable British mycologist and a baffled American doctor, Alex must unravel the secret of the House of Usher before it consumes them all.
---
FOZ MEADOWS – A STRANGE AND STUBBORN ENDURANCE (July 2022)
"Stolen me? As soon to say a caged bird can be stolen by the sky."
Velasin vin Aaro never planned to marry at all, let alone a girl from neighboring Tithena. When an ugly confrontation reveals his preference for men, Vel fears he's ruined the diplomatic union before it can even begin. But while his family is ready to disown him, the Tithenai envoy has a different solution: for Vel to marry his former intended's brother instead.
Caethari Aeduria always knew he might end up in a political marriage, but his sudden betrothal to a man from Ralia, where such relationships are forbidden, comes as a shock.
With an unknown faction willing to kill to end their new alliance, Vel and Cae have no choice but to trust each other. Survival is one thing, but love—as both will learn—is quite another.
Byzantine politics, lush sexual energy, and a queer love story that is by turns sweet and sultry. A Strange and Stubborn Endurance is an exploration of gender, identity, and self-worth. It is a book that will live in your heart long after you turn the last page.
---
KELLY ROBSON – HIGH TIMES IN THE LOW PARLIAMENT (August 2022)
Kelly Robson is back with fairies, scribes, and many many kisses in High Times in the Low Parliament.

Lana Baker is Aldgate's finest scribe, with a sharp pen and an even sharper wit. Gregarious, charming, and ever so eager to please, she agrees to deliver a message for another lovely scribe in exchange for kisses and ends up getting sent to Low Parliament by a temperamental fairy as a result.

As Lana transcribes the endless circular arguments of Parliament, the debates grow tenser and more desperate. Due to long-standing tradition, a hung vote will cause Parliament to flood and a return to endless war. Lana must rely on an unlikely pair of comrades—Bugbite, the curmudgeonly fairy, and Eloquentia, the bewitching human deputy—to save humanity (and maybe even woo one or two lucky ladies), come hell or high water.
---
R.F. KUANG BABEL, OR THE NECESSITY OF VIOLENCE: AN ARCANE HISTORY OF THE OXFORD TRANSLATORS' REVOLUTION (August 2022)
OMGOMGOMGOMGOMGOM!!! I don't think I need to explain my excitement after what The Poppy War Trilogy did to me but just as a cherry on top, one of the most incredible new writers of our time has taken on a sub-genre and topic I happen to love. Translation, academia, and magic?! Hell yes!
Traduttore, traditore: An act of translation is always an act of betrayal.

1828. Robin Swift, orphaned by cholera in Canton, is brought to London by the mysterious Professor Lovell. There, he trains for years in Latin, Ancient Greek, and Chinese, all in preparation for the day he'll enroll in Oxford University's prestigious Royal Institute of Translation — also known as Babel.

Babel is the world's center of translation and, more importantly, of silver-working: the art of manifesting the meaning lost in translation through enchanted silver bars, to magical effect. Silver-working has made the British Empire unparalleled in power, and Babel's research in foreign languages serves the Empire's quest to colonize everything it encounters.

Oxford, the city of dreaming spires, is a fairytale for Robin; a utopia dedicated to the pursuit of knowledge. But knowledge serves power, and for Robin, a Chinese boy raised in Britain, serving Babel inevitably means betraying his motherland. As his studies progress Robin finds himself caught between Babel and the shadowy Hermes Society, an organization dedicated to sabotaging the silver-working that supports imperial expansion. When Britain pursues an unjust war with China over silver and opium, Robin must decide: Can powerful institutions be changed from within, or does revolution always require violence? What is he willing to sacrifice to bring Babel down?

Babel — a thematic response to The Secret History and a tonal response to Jonathan Strange & Mr. Norrell — grapples with student revolutions, colonial resistance, and the use of translation as a tool of empire.
---
TAHEREH MAFI – THIS WOVEN KINGDOM (February 2022)
Clashing empires, forbidden romance, and a long-forgotten queen destined to save her people—bestselling author Tahereh Mafi's first in an epic, romantic trilogy inspired by Persian mythology.

To all the world, Alizeh is a disposable servant, not the long-lost heir to an ancient Jinn kingdom forced to hide in plain sight.

The crown prince, Kamran, has heard the prophecies foretelling the death of his king. But he could never have imagined that the servant girl with the strange eyes, the girl he can't put out of his mind, would one day soon uproot his kingdom—and the world.

Perfect for fans of Leigh Bardugo, Tomi Adeyemi, and Sabaa Tahir, this is the explosive first book in a new fantasy trilogy from the New York Times bestselling and National Book Award-nominated author Tahereh Mafi.
---
CLAIRE LEGRAND – EXTASIA (February 2022)
Her name is unimportant.
All you must know is that today she will become one of the four saints of Haven. The elders will mark her and place the red hood on her head. With her sisters, she will stand against the evil power that lives beneath the black mountain—an evil which has already killed nine of her village's men.
She will tell no one of the white-eyed beasts that follow her. Or the faceless gray women tall as houses. Or the girls she saw kissing in the elm grove.
Today she will be a saint of Haven. She will rid her family of her mother's shame at last and save her people from destruction. She is not afraid. Are you?
This searing and lyrically written novel by the critically acclaimed author of Sawkill Girls beckons readers to follow its fierce heroine into a world filled with secrets and blood—where the truth is buried in lies and a devastating power waits, seething, for someone brave enough to use it.
---
AXIE OH – THE GIRL WHO FELL BENEATH THE SEA (February 2022)
Deadly storms have ravaged Mina's homeland for generations. Floods sweep away entire villages, while bloody wars are waged over the few remaining resources. Her people believe the Sea God, once their protector, now curses them with death and despair. In an attempt to appease him, each year a beautiful maiden is thrown into the sea to serve as the Sea God's bride, in the hopes that one day the "true bride" will be chosen and end the suffering.
Many believe that Shim Cheong, the most beautiful girl in the village—and the beloved of Mina's older brother Joon—may be the legendary true bride. But on the night Cheong is to be sacrificed, Joon follows Cheong out to sea, even knowing that to interfere is a death sentence. To save her brother, Mina throws herself into the water in Cheong's stead.
Swept away to the Spirit Realm, a magical city of lesser gods and mythical beasts, Mina seeks out the Sea God, only to find him caught in an enchanted sleep. With the help of a mysterious young man named Shin—as well as a motley crew of demons, gods and spirits—Mina sets out to wake the Sea God and bring an end to the killer storms once and for all.
But she doesn't have much time: A human cannot live long in the land of the spirits. And there are those who would do anything to keep the Sea God from waking…
---
TRACI CHEE – A THOUSAND STEPS INTO NIGHT (March 2022)
From New York Times bestselling author and National Book Award finalist, Traci Chee, comes a Japanese-influenced fantasy brimming with demons, adventure, and plans gone awry.
In the realm of Awara, where gods, monsters, and humans exist side by side, Miuko is an ordinary girl resigned to a safe, if uneventful, existence as an innkeeper's daughter. But when Miuko is cursed and begins to transform into a demon with a deadly touch, she embarks on a quest to reverse the curse and return to her normal life. Aided by a thieving magpie spirit and continuously thwarted by a demon prince, Miuko must outfox tricksters, escape demon hunters, and negotiate with feral gods if she wants to make it home again. But with her transformation comes power and freedom she never even dreamed of, and she'll have to decide if saving her soul is worth trying to cram herself back into an ordinary life that no longer fits her… and perhaps never did.
---
ALLISON SAFT – A FAR WILDER MAGIC (March 2022)
When Margaret Welty spots the legendary hala, the last living mythical creature, she knows the Halfmoon Hunt will soon follow. Whoever is able to kill the hala will earn fame and riches, and unlock an ancient magical secret. If Margaret wins the hunt, it may finally bring her mother home. While Margaret is the best sharpshooter in town, only teams of two can register, and she needs an alchemist.

Weston Winters isn't an alchemist–yet. Fired from every apprenticeship he's landed, his last chance hinges on Master Welty taking him in. But when Wes arrives at Welty Manor, he finds only Margaret and her bloodhound Trouble. Margaret begrudgingly allows him to stay, but on one condition: he must join the hunt with her.

Although they make an unlikely team, Wes is in awe of the girl who has endured alone on the outskirts of a town that doesn't want her, in this creaking house of ghosts and sorrow. And even though Wes disrupts every aspect of her life, Margaret is drawn to him. He, too, knows what it's like to be an outsider. As the hunt looms closer and tensions rise, Margaret and Wes uncover dark magic that could be the key to winning the hunt – if they survive that long.

In A Far Wilder Magic, Allison Saft has written an achingly tender love story set against a deadly hunt in an atmospheric, rich fantasy world that will sweep you away.
---
JUDY I. LIN – A MAGIC STEEPED IN POISON (March 2022)
I used to look at my hands with pride. Now all I can think is, "These are the hands that buried my mother."
For Ning, the only thing worse than losing her mother is knowing that it's her own fault. She was the one who unknowingly brewed the poison tea that killed her—the poison tea that now threatens to also take her sister, Shu.
When Ning hears of a competition to find the kingdom's greatest shennong-shi—masters of the ancient and magical art of tea-making—she travels to the imperial city to compete. The winner will receive a favor from the princess, which may be Ning's only chance to save her sister's life.
But between the backstabbing competitors, bloody court politics, and a mysterious (and handsome) boy with a shocking secret, Ning might actually be the one in more danger.
---
MAGGIE STIEFVATER – BRAVELY (May 2022)
Maggie Stiefvater has created some of the most amazing characters I've read about and this is a new direction for her that I'm super curious about. BRAVE may not be my favorite Disney movie but I must say I am excited to see what happens to Merida in Stiefvater's capable hands.
Merida goes on an all-new, life-changing adventure in this original YA novel set several years after the close of Brave!
What if you had one year to save everything you loved?
ONE PRINCESS. Merida of DunBroch needs a change. She loves her family—jovial King Fergus, proper Queen Elinor, the mischievous triplets— and her peaceful kingdom. But she's frustrated by its sluggishness; each day, the same. Merida longs for adventure, purpose, challenge – maybe even, someday, love.
TWO GODS. But the fiery Princess never expects her disquiet to manifest by way of Feradach, an uncanny supernatural being tasked with rooting out rot and stagnation, who appears in DunBroch on Christmas Eve with the intent to demolish the realm – and everyone within. Only the intervention of the Cailleach, an ancient entity of creation, gives Merida a shred of hope: convince her family to change within the year – or suffer the eternal consequences.
THREE VOYAGES. Under the watchful eyes of the gods, Merida leads a series of epic journeys to kingdoms near and far in an attempt to inspire revolution within her family. But in her efforts to save those she loves from ruin, has Merida lost sight of the Clan member grown most stagnant of all – herself?
---
ROSE SZABO – WE ALL FALL DOWN (June 2022)
The first book in a dark fantasy YA duology by the author of What Big Teeth, about the power and danger of stories and the untold costs of keeping magic alive, perfect for fans of Aiden Thomas and Marie Rutkoski.
In River City, where magic used to thrive and is now fading, the witches who once ruled the city along with their powerful King have become all but obsolete. The city's crumbling government is now controlled primarily by the new university and teaching hospital, which has grown to take over half of the city.
Moving between the decaying Old City and the ruthless New, four young queer people struggle with the daily hazards of life—work, school, dodging ruthless cops and unscrupulous scientists—not realizing that they have been selected to play in an age-old drama that revives the flow of magic through their world. When a mysterious death rocks their fragile peace, the four are brought into each other's orbits as they uncover a deeper magical conspiracy.
Devastating, gorgeous, and utterly unique, We All Fall Down examines the complex network of pain created by power differentials, even between people who love each other—and how it is possible to be queer and turn out just fine.
---
EMILY LLOYD-JONES – THE DROWNED WOODS (August 2022)
Once upon a time, the kingdoms of Wales were rife with magic and conflict, and eighteen-year-old Mererid "Mer" is well-acquainted with both. She is the last living water diviner and has spent years running from the prince who bound her into his service. Under the prince's orders, she located the wells of his enemies, and he poisoned them without her knowledge, causing hundreds of deaths. After discovering what he had done, Mer went to great lengths to disappear from his reach. Then Mer's old handler returns with a proposition: use her powers to bring down the very prince that abused them both.
The best way to do that is to destroy the magical well that keeps the prince's lands safe. With a motley crew of allies, including a fae-cursed young man, the lady of thieves, and a corgi that may or may not be a spy, Mer may finally be able to steal precious freedom and peace for herself. After all, a person with a knife is one thing…but a person with a cause can topple kingdoms.
The Drowned Woods—set in the same world as The Bone Houses but with a whole new, unforgettable cast of characters—is part heist novel, part dark fairy tale.
---
FRANCES HARDINGE – UNRAVELLER (September 2022)
There is always something magical about a new Frances Hardinge book because you never know what direction she will go in. Judging from the cover and title, there will be some curse unravelling but maybe also some literal spider-y unravelling? But for all I know Hardinge has created an entirely new and original society that lives on the moon, uses feathers for currency and unravels curses every weekend. Either way, I am in.
Kellen and Nettle live in a world where anyone can create a life-destroying curse, but only one person has the power to unravel them. But not everyone is happy he can do so and, suddenly, he's in a race to save both himself and all those who have been touched by magic…
A spell-binding new tale from the master of speculative fiction.
---
AIDEN THOMAS – THE SUNBEARER TRIALS (September 2022)
Welcome to The Sunbearer Trials, where teen semidioses compete in a series of challenges with the highest of stakes, in this electric new Mexican-inspired fantasy from Aiden Thomas, the New York Times bestselling author of Cemetery Boys.

"Only the most powerful and honorable semidioses get chosen. I'm just a Jade. I'm not a real hero."

As each new decade begins, the Sun's power must be replenished so that Sol can keep traveling along the sky and keep the evil Obsidian gods at bay. Ten semidioses between the ages of thirteen and eighteen are selected by Sol himself as the most worthy to compete in The Sunbearer Trials. The winner carries light and life to all the temples of Reino del Sol, but the loser has the greatest honor of all―they will be sacrificed to Sol, their body used to fuel the Sun Stones that will protect the people of Reino del Sol for the next ten years.

Teo, a 17-year-old Jade semidiós and the trans son of Quetzal, goddess of birds, has never worried about the Trials…or rather, he's only worried for others. His best friend Niya―daughter of Tierra, the god of earth―is one of the strongest heroes of their generation and is much too likely to be chosen this year. He also can't help but worry (reluctantly, and under protest) for Aurelio, a powerful Gold semidiós and Teo's friend-turned-rival who is a shoo-in for the Trials. Teo wouldn't mind taking Aurelio down a notch or two, but a one-in-ten chance of death is a bit too close for Teo's taste.

But then, for the first time in over a century, Sol chooses a semidiós who isn't a Gold. In fact, he chooses two: Xio, the 13-year-old child of Mala Suerte, god of bad luck, and…Teo. Now they must compete in five mysterious trials, against opponents who are both more powerful and better trained, for fame, glory, and their own survival.
---
JOAN HE – STRIKE THE ZITHER (November 2022)
Joan He has hit me right in the feels not once, but twice. First Descendant of the Crane delivered twist after twist while balancing multi-faceted characters, a very understated romance, and a kick-ass setting. Then she follows up with The Ones We're Ment to Find and seals the deal for me. I'll read whatever she writes next.
A reimagining of the Chinese military epic Romance of the Three Kingdoms, in which a strategist must help her warlordess to victory against the rival kingdoms to the north and the south while overcoming her fate as written by the gods. Publication is scheduled for fall 2022.
---
VICTORIA SCHWAB – GALLANT (March 2022)
Everything casts a shadow. Even the world we live in. And as with every shadow, there is a place where it must touch. A seam, where the shadow meets its source.
Olivia Prior has grown up in Merilance School for girls, and all she has of her past is her mother's journal—which seems to unravel into madness. Then, a letter invites Olivia to come home—to Gallant. Yet when Olivia arrives, no one is expecting her. But Olivia is not about to leave the first place that feels like home, it doesn't matter if her cousin Matthew is hostile or if she sees half-formed ghouls haunting the hallways.

Olivia knows that Gallant is hiding secrets, and she is determined to uncover them. When she crosses a ruined wall at just the right moment, Olivia finds herself in a place that is Gallant—but not. The manor is crumbling, the ghouls are solid, and a mysterious figure rules over all. Now Olivia sees what has unraveled generations of her family, and where her father may have come from.

Olivia has always wanted to belong somewhere, but will she take her place as a Prior, protecting our world against the Master of the House? Or will she take her place beside him?

New York Times bestselling author Victoria Schwab crafts a vivid and lush novel that grapples with the demons that are often locked behind closed doors. An eerie, standalone saga about life, death, and the young woman beckoned by both. Readers of Neil Gaiman, Holly Black, Melissa Albert, and Garth Nix will quickly lose themselves in this novel with crossover appeal for all ages.
---
CATHERYNNE M. VALENTE – OSMO UNKNOWN AND THE EIGHTPENNY WOODS (April 2022)
Oh look, it's my favorite author with a new Middle Grade novel that has a pangirlin in it. Also, underworld travels, a half-wombat, and woods!
Osmo Unknown hungers for the world beyond his small town. With the life that Littlebridge society has planned for him, the only taste Osmo will ever get are his visits to the edge of the Fourpenny Woods where his mother hunts. Until the unthinkable happens: his mother accidentally kills a Quidnunk, a fearsome and intelligent creature that lives deep in the forest.

None of this should have anything to do with poor Osmo, except that a strange treaty was once formed between the Quidnunx and the people of Littlebridge to ensure that neither group would harm the other. Now that a Quidnunk is dead, as the firstborn child of the hunter who killed her, Osmo must embark on a quest to find the Eightpenny Woods—the mysterious kingdom where all wild forest creatures go when they die—and make amends.

Accompanied by a very rude half-badger, half-wombat named Bonk and an antisocial pangolin girl called Never, it will take all of Osmo's bravery and cleverness to survive the magic of the Eightpenny Woods to save his town…and make it out alive.
---
JESSICA TOWNSEND – SILVERBORN: THE MYSTERY OF MORRIGAN CROW (October 2022)
Morrigan Crow is ready for a new adventure. In Silverborn: The Mystery of Morrigan Crow, we will travel to places in Nevermoor that we've never seen, we'll meet people from Morrigan's past who will be very important in untangling the mystery of who she is … as she sides with someone very dangerous to learn more of the Wundrous Arts.
Enter a place of hope and imagination in this Wundrous series, winner of the Waterstones Children's Book Prize and with film rights sold to Fox.
---
Aaaaand this concludes the long list of wallet doom. Damned if we don't all need something to look forward to in 2022 so I hope this helped. I wish you all a Happy New Year! 🙂